An old bunker in Bordeaux has been transformed into a permanent exhibition space with digital art installations on the walls and reflected in the water of its huge basins.
"Sleeping beauty " wakes up.
A land of vineyards and one of the few historic urban areas to be recognized as a UNESCO World Heritage Site, Bordeaux is already an extremely attractive destination. Now that a permanent exhibition space dedicated to digital art installations has opened in a former World War II submarine base, tourists have one more reason to consider a future visit to the sleeping beauty.
The Bassins de Lumières are located in a concrete bunker built in the early 1940s by the German army that occupied Bordeaux to store its fleet of submarines shared with Italy. The opening was originally planned for April 17, 2020, but delayed due to containment, the former submarine base finally reopened on June 10 as the world's largest digital art center.
Culture, otherwise
Inside the transformed space, visitors can cross footbridges over four 12-metre-deep basins in the former submarine base, each about 110 metres long. Immersive digital installations take over the imposing walls of the emblematic building, with works of art reflecting on the water in its enormous basins.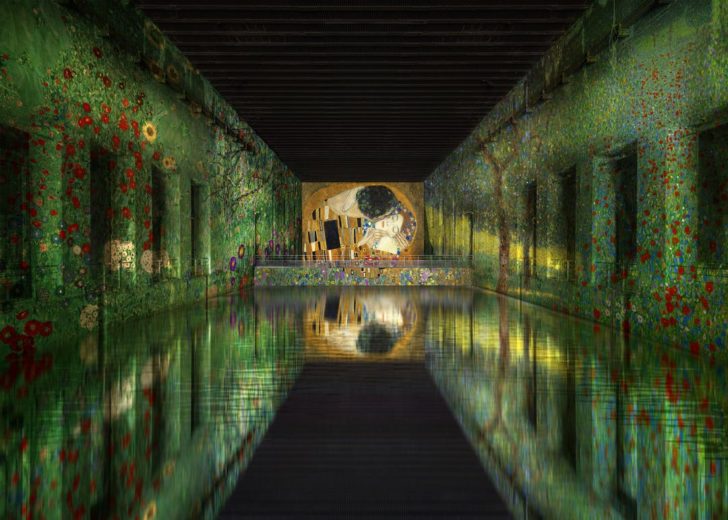 The brain behind the redesign of this historic structure in Bordeaux is the French museum and exhibition workshop known as Culturespaces
, which also stages immersive digital exhibitions devoted to installations of works by great 19th century artists at the Atelier des Lumières in Paris. The Bassins de Lumières in Bordeaux also presents high-tech projections of works by influential artists, but its exhibitions are presented on a surface five times larger than that of the digital art centre in Paris.
A program in music and color.
The opening programs of the Basins of Light focus on Gustav Klimt, the late 19th century Viennese painter who led the Vienna Secession, and Paul Klee, a Swiss German artist and professor at the Bauhaus Art Institute, known for his depictions of Expressionism, Cubism and Surrealism. The two exhibitions, entitled Gustav Klimt, Gold and Colours and Paul Klee, Painting Music, will run until 3 January 2021. The Culturespaces team indicates that the exhibitions at the Bassins de Lumières will change every year.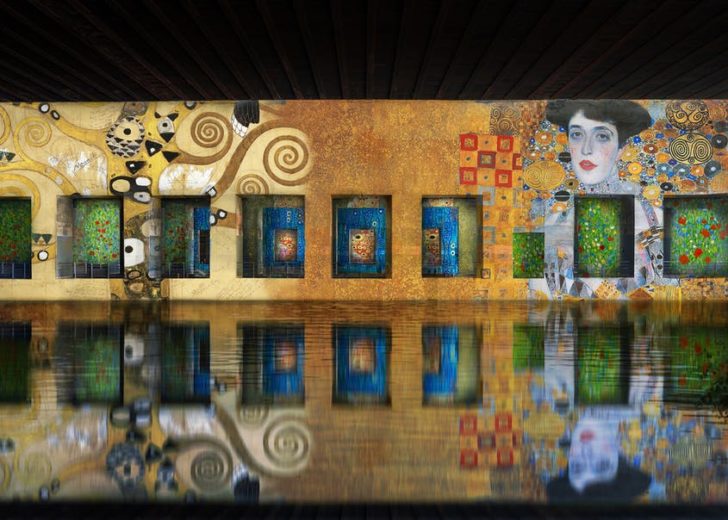 Bordeaux's impressive digital art center also includes newly constructed spaces beyond the four basins of the former bunker, including a 9-meter high space dedicated to installations by budding digital artists, such as the Turkish digital art studio Ouchhh and the Bordeaux collective Organ'Phantom. The site also includes an educational museum that traces the history of the former submarine base through archive images, films and, as appropriate, large-scale projections.
A promising exhibition.
It is not difficult to predict that this digital art centre transformed into a World War II bunker will be a great success with travellers (once Europe's external borders have been reopened to international travellers). On the one hand, Bordeaux can be reached from Paris in only two hours by train.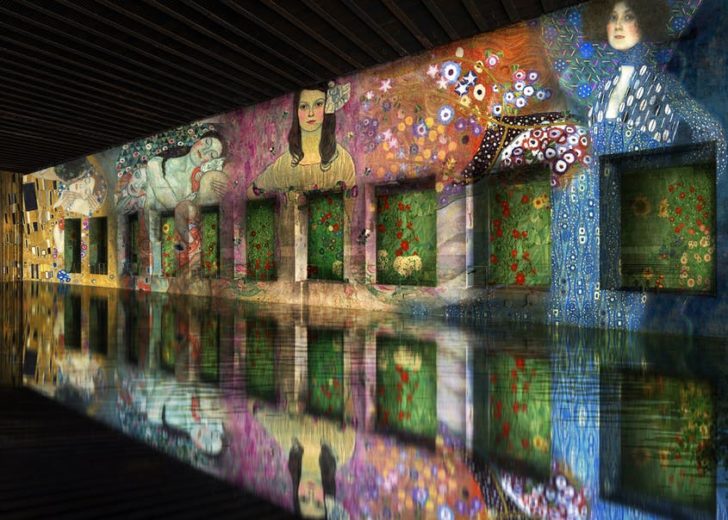 The exhibition space merges two increasingly popular travel trends: trendy digital art museums, which focus solely on technical art installations, and the concept of adaptive reuse, which consists of redeveloping old structures to make them work again, such as hotels, restaurants or, in this case, impressive spaces for exhibiting works of art.