Dating from the 17th century, the painting of the Immaculate Conception by Murillo is said to have been restored by a furniture restorer and the painting is unrecognizable !
Too much is too much !
Conservation experts in Spain have called for tougher laws covering restoration work after a copy of a famous painting by Baroque artist Bartolomé Esteban Murillo became the last in a long series of works of art to undergo unsightly restoration, causing irreversible damage.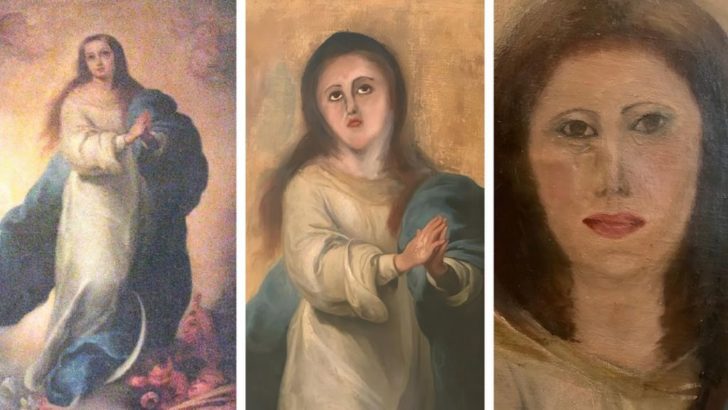 A restorer of antique furniture would have charged a private art collector in Valencia 1,200 euros to have the painting of the Immaculate Conception restored. However, the work did not go as planned and the face of the Virgin Mary remained unrecognizable despite two attempts to restore it to its original state.
fter the "christ-monkey," the disfigured Virgin Mary.
The case inevitably gave rise to comparisons with the infamous "Monkey Christ" incident of eight years ago, when a fervent parishioner attempted to restore a painting of Christ scourged on the wall of a church on the outskirts of the town of Borja, in north-eastern Spain, which made headlines around the world.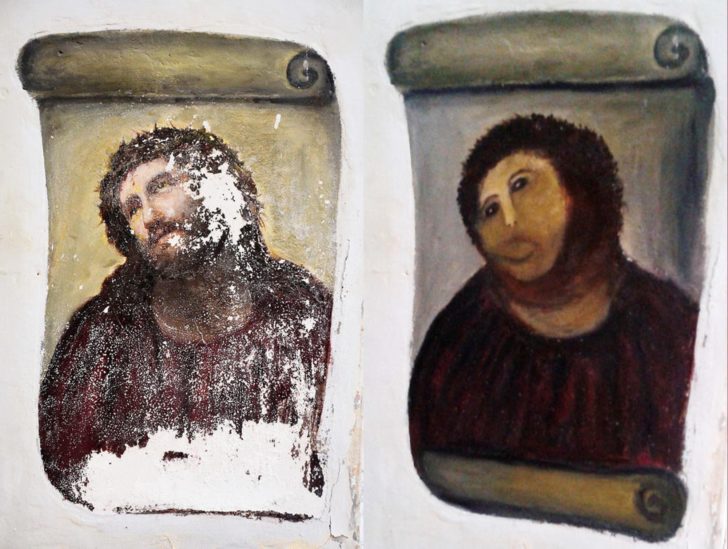 Parallels have also been drawn with the botched restoration of a 16th-century polychrome statue of Saint George in northern Spain, which left the holy warrior looking like Tintin or a Playmobil figure.
ACRE wants to take action to stop this mess.
Fernando Carrera, former president of the Professional Association of Restorers and Conservators of Spain (Acre), said that the law currently allows people to engage in restoration projects even if they do not have the necessary skills. "Can you imagine anyone being able to operate on other people? Or that someone could be allowed to sell drugs without being a pharmacist? Or that someone who's not an architect is allowed to build a building ?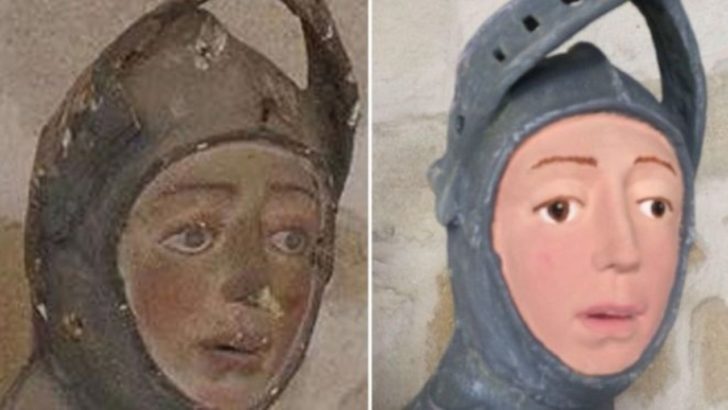 While restaurateurs are "much less important than doctors," he added, the sector must be strictly regulated for the sake of Spain's cultural history. "We see this kind of thing over and over again and yet it continues to happen. Paradoxically, this shows how important professional restorers are. We need to invest in our heritage, but before we even talk about money, we need to make sure that the people who undertake this kind of work have been trained in it".
Damage that is often irreversible.
María Borja, one of the vice-presidents of Acre, also said that incidents such as the Murillo accident were "unfortunately much more frequent than one might think". Speaking to Europa Press, which announced the repair of the Murillo, she added: "We only find out about them when people report them to the press or on social networks, but there are many situations where the work is undertaken by people who are not trained".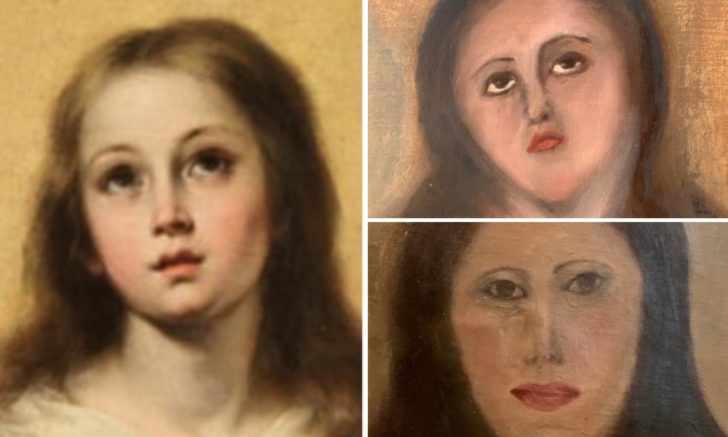 Unprofessional interventions, Ms Borja added, "mean that the works of art suffer and the damage can be irreversible". Mr Carrera also added: "We need to draw society's attention to this point so that it chooses representatives who put heritage on the agenda," he said. "It doesn't have to be at the very forefront, because it's obviously not like health or employment – there are many other things more important. But it's our story".