A high school student in Buffalo, New York, was shocked to see the damage caused by protests in his hometown. He didn't waste a minute and started cleaning up the mess at 2 a.m. for 10 hours straight. Today, his community is generously rewarding him for his good deed.
A good deed!
Antonio Gwynn Jr. didn't think long before doing a good deed. He just wanted to make sure that people wouldn't have a problem getting to work the next morning. After seeing the damage on the news, he just decided to go out there and help out.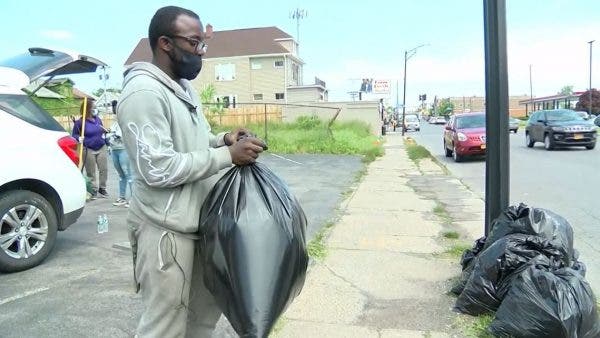 When an organized cleaning crew arrived at Bailey Avenue the next morning to start cleaning up the mess, they were pleasantly surprised to see that Antonio had already done most of the work.
A car as a reward.
News of what Antonio had done spread quickly, with a report broadcast on WKBW-TV, a regional American television station. When Matt Block saw the report, he knew what to do with a 2004 Mustang convertible that he had previously hesitated to part with. « I couldn't bring myself to sell it and it was a good way for me to get rid of it and know that someone who gets it will appreciate it, » Matt told a reporter.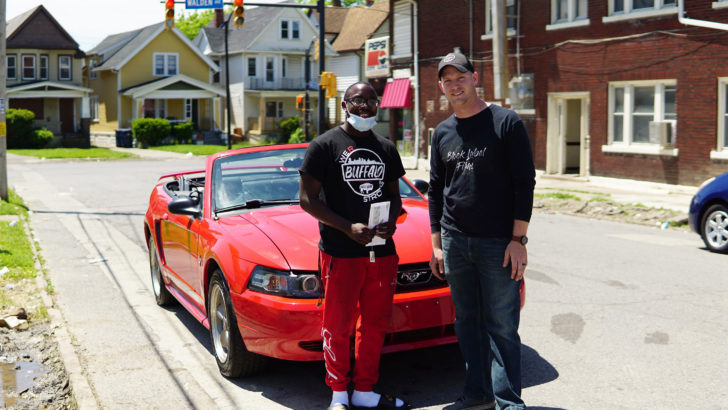 The car turned out to be more valuable to Antonio than Matt ever imagined. Anthonio's mother, who died in 2018, also drove a red Mustang. Antonio told CNN that he was so shocked by the coincidence that he « had no words, » and Matt Block said it gave him « goose bumps. A local insurance agent also promised to cover the cost of Antonio's insurance for a year.
And a scholarship.
Before this week, Antonio was planning to start studying at a business school in the fall, in order to save enough money for university. Today, he was offered a full scholarship to Medaille College, a higher education institution in Buffalo. He was overjoyed when he heard the news.
I literally stopped, pulled over and started crying, » he said. His great-aunt and his cousin started crying too. Antonio, who is involved in many community projects at the church and with Kappa Phi, said that while he is grateful for the donations of help, he hopes his actions have made his late mother proud.