The world's largest urban farm is opening in the French capital and will soon produce about 1 ton of organic products per day.
A revolutionary vegetable garden
A bee zigzags through rows of lettuce, over red peppers and lingers beside a juicy strawberry, before buzzing away and descending from the roof of a six-storey building in the centre of Paris. Located on the top floor of a municipal swimming pool in the lively Marais district, this prosperous urban farm is at the heart of an urban food revolution in Paris.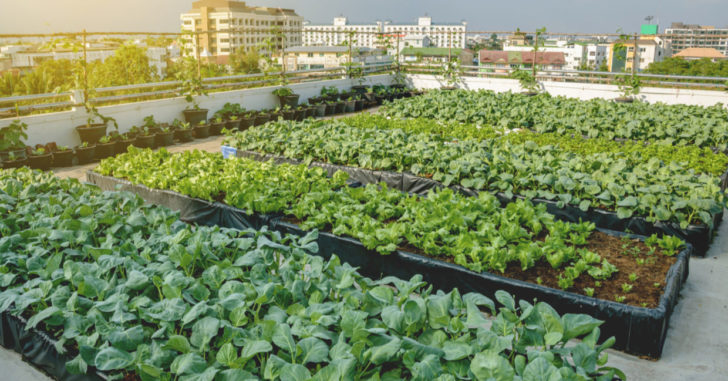 Opened in 2017 by Agripolis, it is part of a series of projects led by the city council, called Parisculteurs, which will see 100 hectares of vegetation planted across Paris by the end of the year. Agripolis alone has ten farms operating or planned in the city. The vertical system on the farm is closed loop, does not waste water and does not use pesticides. In season, it produces some 20 to 30,000 fruits and vegetables. She's become a role model for changing the way the city feeds itself.
A city farm at the fairgrounds
We don't throw anything away," explains Pascal Hardy, agronomist and founder of Agripolis, who only entered the world of urban agriculture in 2015 by growing vegetables on the roof of his Parisian apartment. "My main motivation has always been the environment. Our farms are excellent for biodiversity and efficiency, and they have a very low carbon footprint".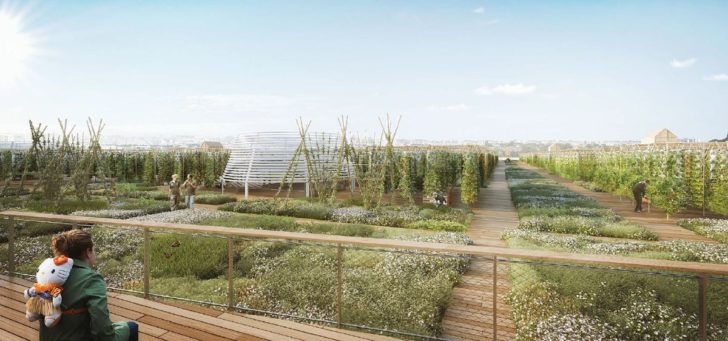 Agripolis will also unveil a 14,000 m² farmhouse at the top of the Porte de Versailles Exhibition Centre. The project was scheduled to open in April, but had to be delayed due to containment. When it opens at the end of June, it will be the largest urban rooftop farm in the world, and the largest urban farm of any kind in Europe. With more than 30 different plant species, the Porte de Versailles site will produce around 1,000 kg of goods every day in high season. The first harvest is expected a month later.
A guaranteed success !
Visitors will be able to eat in a 300-seat restaurant on site, take part in educational tours and even rent their own small vegetable gardens. The entirely organic products, grown by some 20 gardeners, will be cultivated using vertical aeroponic cultivation methods. "Our products will be available all over the city, in different shops and restaurants," adds Mr. Hardy.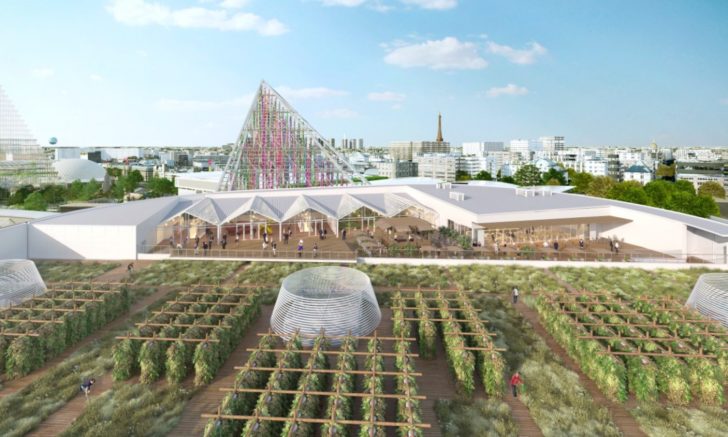 It's obvious that the urban farms will be a success. "We've had a huge demand for their products, with customers specifically asking for Agripolis products," says Jeremy, an employee at a nearby store who has been storing food from the Marais farm for the past six months. "All we have to do is cross the road to get the goods".
For now, Hardy's main challenge is to reduce the relatively high cost of urban-grown food, even though advances in technology mean it continues to become cheaper. Coupled with low emissions and a virtual absence of "food miles", the few extra cents could be a small price to pay.