Kurt Cobain's guitar, famous for playing in his band Nirvana's historic "MTV Unplugged" concert in 1993, broke the world record price of a guitar at auction, selling for $6,010,000 this weekend in Hollywood.
Beaten record
The guitar erases the previous world record of $3.975 million set by Pink Floyd guitarist Dave Gilmour's "Black Strat" just 12 months ago, and continues a remarkable trend of ever-increasing auction prices for guitars played by the musical kings who provided the soundtrack of our lives.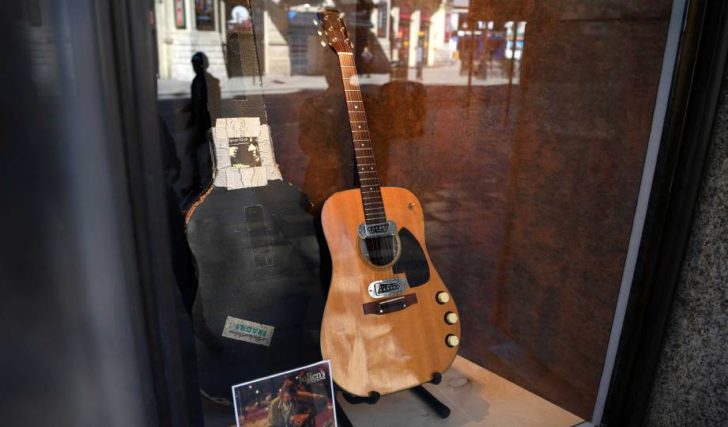 By becoming the most expensive guitar in the world, Kurt Cobain's Martin, priced at just over $6 million, also broke the record for the most expensive acoustic guitar in the world ($2.41 million for John Lennon's Gibson J-160E), the most expensive Martin guitar in the world (previously $1,095,000 for the C. F. Martin D-35 by Dave Gilmour in 1969) and came close to becoming the most expensive entertainment item in the world.
In the top ten of the cult objects of entertainment
This last distinction is an astonishing feat, as the acoustic guitar now ranks second on our list of the 10 best entertainment memories, having surpassed the $5.52 million paid for Marilyn Monroe's "subway dress" in the film Seven Years of Reflection (1955), the $5.375 million paid for Robby the Robot in the film Forbidden Planet (1956) and the $4.62 million paid for Batman's Batmobile (1966).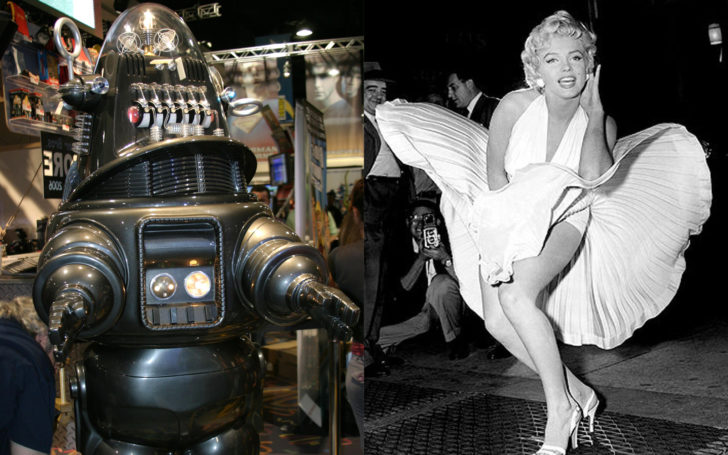 The only undefeated entertainment souvenir is the gadget-laden James Bond Aston Martin DB5, which sold for $6.385 million at Monterey Car Week last year, and is worth a few million without the provenance of the film, while the guitar, exquisite as it is, would have sold for less than $10,000 if it hadn't belonged to Kurt Cobain.
Who's the proud owner of the Martin?
The buyer was Australian entrepreneur Peter Freedman, the founder of RØDE Microphones, who attended the live auction in Beverly Hills, winning a bidding war against Internet and telephone bidders from around the world.
Freedman plans to showcase the guitar as part of a world tour of exhibitions to be held in distinguished galleries and art spaces, with all proceeds (including the guitar) going to the performing arts. "When I heard that this iconic guitar was up for auction," says Freedman, "I immediately knew that this was a unique opportunity to secure it and use it as a vehicle to highlight the struggles that those working in the performing arts face and have always faced".