Contrary to recent rumors, the Annabelle doll did not escape from Warren's Occult Museum in Connecticut.
Rumor has it that Annabelle is on the run.
Presented in the film world of Conjuring, this demonic toy has remained in its glass case, which once belonged to the late paranormal investigators Ed and Lorraine Warren.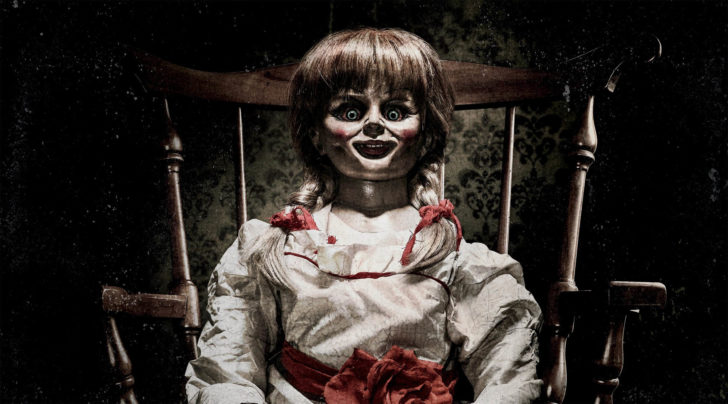 Their son-in-law Tony Spera shared the news in a YouTube video on August 14, after Annabelle's Wikipedia page was modified to suggest that she had somehow escaped from the museum. "I'm here to tell you something. I don't know if you want to hear it or not, but Annabelle did not escape," he explained from inside the now closed occult museum.
Annabelle still "lives " in the occult museum.
Annabelle is alive, well, I shouldn't say alive, Annabelle is here, in all her infamous glory. She never left the museum. Remember, I have high-tech security here. If she had left the museum, I would know instantly if something happened or if someone broke in.
I have good alarm systems here and the police are very responsive. They'll respond within minutes, maybe, in this case." Pointing the camera at the real Annabelle doll, Tony joked: "Annabelle's here. She hasn't gone anywhere. She hasn't gone anywhere. She didn't travel first class and she didn't go out to visit her boyfriend. So you know, there she is. Let's put an end to the rumours, guys. I appreciate all this concern. I would worry if Annabelle was really leaving because she's not up to it". A few hours ago the Wikipedia page was modified to delete and no longer talks about Annabelle's escape from the museum.