A few days ago, the world's largest all-electric plane took off from a Washington State airstrip for its first flight, staying in the air for 28 minutes.
A live inaugural flight.
The skies were clear for the first flight of MagniX, the largest all-electric transport aircraft ever built in Redmond, Washington. It made its first flight last Thursday at a live Facebook event.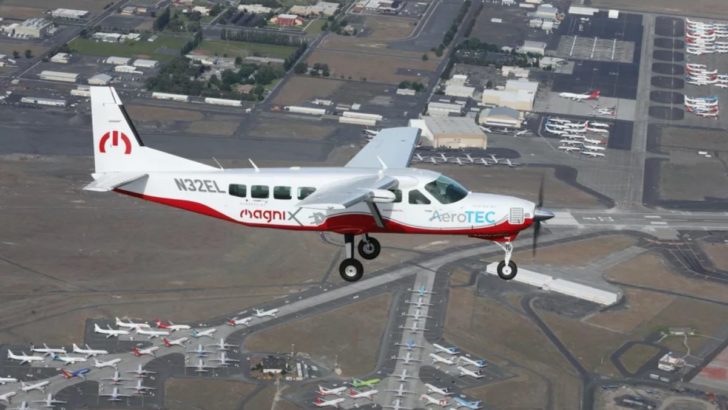 In collaboration with Seattle-based AeroTEC, the electric motor manufacturer has equipped a Cessna 208B Grand Caravan with its 750-horsepower Magni500 propulsion system. The "e-Caravan" took off from AeroTEC's Moses Lake flight test center and flew for nearly 30 minutes, climbing to 2,500 feet and operating "flawlessly," according to AeroTEC chief test pilot Steve Crane.
A well-considered choice
What everyone here is hearing is the Cessna 182 fighter jet," said Roei Ganzarski, CEO of MagniX, during the live-stream. "The caravan makes almost no noise, it's actually quite incredible.
he choice of the Caravan was intentional, according to Mr. Ganzarski; it is a widely used aircraft for passenger and cargo transport, which is still in production and has logged more than 20 million flying hours. And the first flight of the eCaravan – which took off and landed on time, and maintained an energy capacity ten per cent higher than MagniX and AeroTEC had planned – was intended to demonstrate "how mature and ready electric propulsion technology is for the world".
Considerable savings
For us, it was really about taking something practical, something real … the Cessna Caravan is one of the most widely used mid-altitude aircraft," said Ganzarski. "The only challenge many operators face is the engine up front, which consumes a lot of gas, produces a lot of emissions, requires a lot of maintenance and costs a lot of money per hour of operation.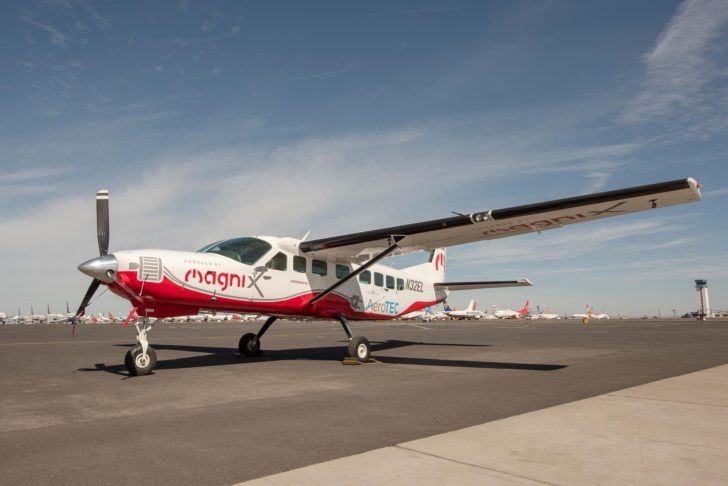 Mr Ganzarski estimates that an electric version of the Caravan would reduce operating costs by 40 to 80 % per flight hour, which would significantly change the routes that operators can fly with it. The 30-minute test flight, which would normally use more than $300 worth of kerosene, used less than $6 worth of electricity, according to Ganzarski.
An historic flight
Manufacturers have stated that the electric aircraft is more environmentally friendly and cheaper to operate than its fossil-fuel powered counterparts.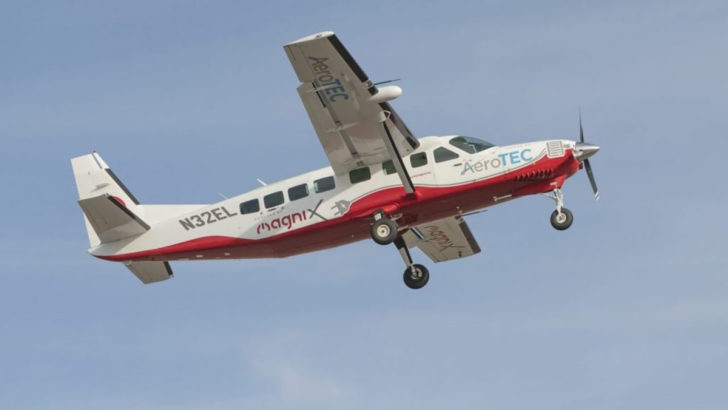 "As the world's largest all-electric aircraft, this first flight is an important milestone that will shake up the transportation industry and accelerate the electric aviation revolution," said magniX in announcing the flight, which took off from an airstrip in Lake Moses. A smaller aircraft, powered by a magniX electric motor, made its first 15-minute flight in December 2019.