A Florida-based American start-up has just unveiled plans to fly passengers in balloons into the stratosphere by 2021.
An ambitious concept.
n recent years, balloons have been used to transport all kinds of objects in the stratosphere. Today, the startup Space Perspective, based in Cape Canaveral, Florida, has announced its intention to do the same with real human passengers.
f the service is operational, up to eight passengers (plus a pilot) will first board the pressurized capsule of the company's Neptune spacecraft before sunrise. Departure would be from NASA's Kennedy Space Center. If the concept works, additional launch sites may be added later in places like Hawaii and Alaska.
Nearly a trip into space.
Over the next two hours, a football the length of a football stadium would lift the Neptune to an altitude of 30,480 meters. This altitude is more than 99% of the Earth's atmosphere, where the curvature of the planet and the darkness of space are clearly visible.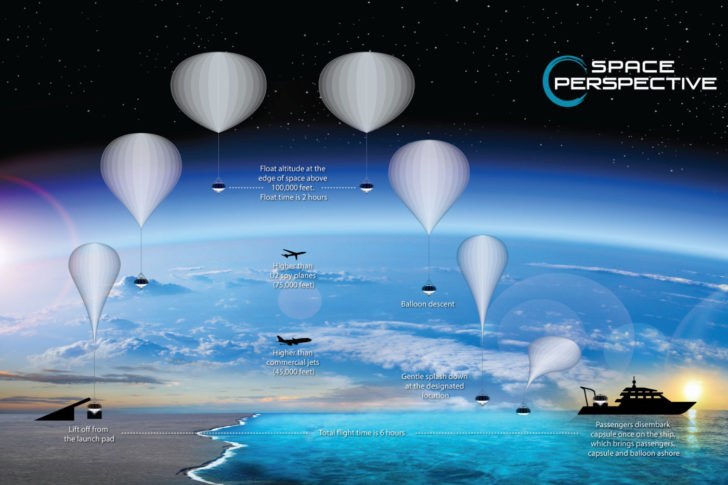 The pod would continue to cruise at that height for another two hours, then take two more to come down. This last operation would be carried out by gradually releasing the gas from the balloon. The capsule and the balloon would complete the six-hour flight by diving into the ocean, where a ship would pick them and the passengers up. And, yes, the Neptune would have a toilet and a bar.
6-hour flight for the price of a big luxury sedan.
According to Space Perspective, launches would be regulated by the FAA Office of Commercial Spaceflight. In addition to passengers, flights could also include research payloads. In fact, this is what will be on board the first unmanned test flight, scheduled for early 2021.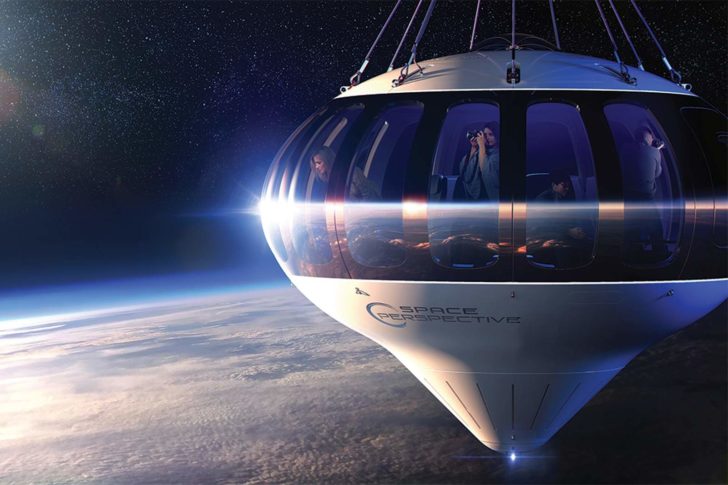 Interested parties can reserve a place now via the Space Perspective website. The fare is expected to be announced within a year, but is expected to be around $75,000 per passenger…